About TWIST Gaming
We are TWIST Gaming, your dedicated channel for interactive board gaming on Twitch! Join us in each of our board gaming streams as you help your fellow viewers determine the outcome of the game. You'll have a vital part in the outcome by choosing actions, devising strategy, and even rolling the dice! We hope you enjoy your time with us at TWIST, the home of interactive gaming on Twitch.

Come play with us!
https://www.twitch.tv/twistgaming
Who We Are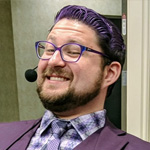 Matt
Matt's outgoing, charasmatic personality makes him the natural showman of the group. That bit of sugar helps with his salt. Matt's play style is on the competitive side and he enjoys pushing the limits of the games we play. You'll catch Matt on our KDM campaign as well as our spotlights and on the road. All hail the Salt Lord!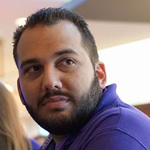 Josh
Josh is the resident board game geek. He is our ringleader and started this whole Twitch stream. His nickname is Dr. Mumbles as he sometimes mumbles instead of talks. He hosts shows with Matt and they are very close.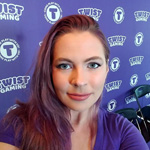 Ann
Ann is the newest to board gaming but not gaming in general. Growing up with video games she's enjoyed learning about the analog format. Thanks to her curious nature, she is a great interviewer both on the road and in the studio.

Aaron
Aaron is quiet. He thinks a lot before he does things. When he does chime in, it is either strategic input or a witty comment. He often plays Dwarven characters as they match his disposition and love for beer. This is extra amusing because he's 6'2" and significantly taller than any of us.
Contact Us
If you're interested in having your game featured in one of our Spotlight sessions, please contact us through email at Spotlight@twistgaming.tv
If you'd like to contact us about anything else, please send an email to Info@twistgaming.tv